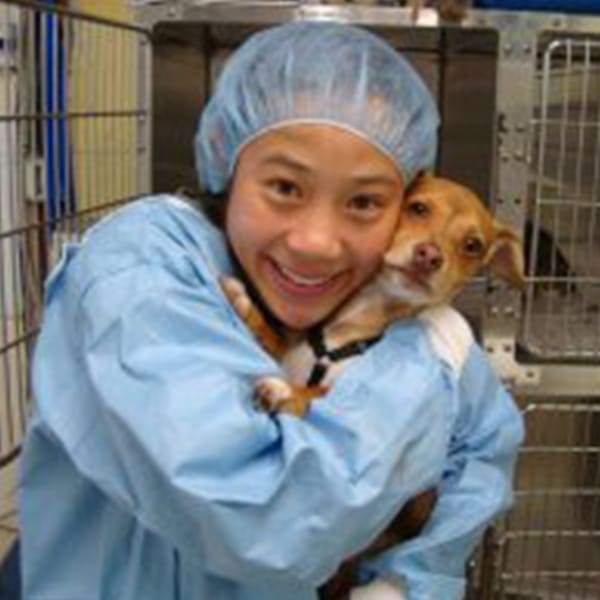 Dr. Wong
Dr. Angie Wong was born and raised in Los Angeles. She was a veterinary technician and worked with multiple dog rescue organizations during her high school and college education.
After graduating from UC Berkeley with a Bachelor of Science in Biology, Dr. Wong formally dedicated herself to helping animals with a doctorate in Veterinary medicine from the University of Florida. She followed this with a year-long internship with the Veterinary Medical and Surgical Group in Santa Barbara as well as a short stint at the Los Angeles Zoo.
Dr. Wong has been working in this community for the last 15 years as a general practice veterinarian who does emergencies, urgent care and soft tissue and orthopedic surgeries. She is happy to have found a home at Ambassador Dog and Cat Hospital. She loves to come in every day and meet new patients, talk to clients, figure out cases and make your beloved pet feel better when they are sick.
Dr. Wong looks forward to meeting you and your four-legged furry loved ones soon.